Publication of the proceedings of AdriAmphorae workshop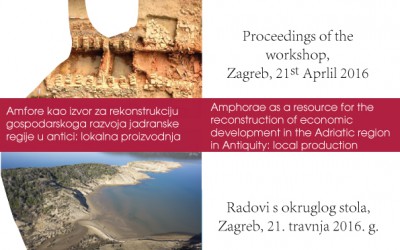 The proceedings from the workshop Adriamphorae. Amphorae as a resource for the reconstruction of economic development in the Adriatic region in Antiquity: local production, held in Zagreb on April 21st 2016, have been published as an e-book.
The volume, prepared in collaboration with project AdriaS (HRZZ), is available on the web site of project RED and can be accessed here. The editors would like to thank all authors for their collaboration.